Green Tea Essential Oil, like green tea itself, has a myriad of health, skin, and wellbeing benefits.
Let me start with what is an essential oil… Essential oils are the concentrated elixirs of plants; extracted from the roots, stems, leaves, bark, seeds and flowers. They are used in minute doses for a range of therapeutic, aesthetic, beautifying, and emotion-evoking purposes.
Green Tea Essential Oil is extracted from the Camellia sinsenis plant (the same plant that your green tea comes from) by either steam distillation or cold pressing of the plants and/or seeds.
Ways of using Green Tea Essential Oil…
For your skin ~ Green Tea Essential Oil has a range of powerful antioxidants, known as catechins(1) that protect the skin from ultraviolet rays, cigarette smoke, pollution and any other environmental stressors(2).
These catechins are so effective that nearly every large cosmetic company in the world is now adding them to their skin and beauty products(3).
Here is a recipe for creating the same benefits at home for a fraction of the cost, and ending up with a purer, organic product that's fun to make.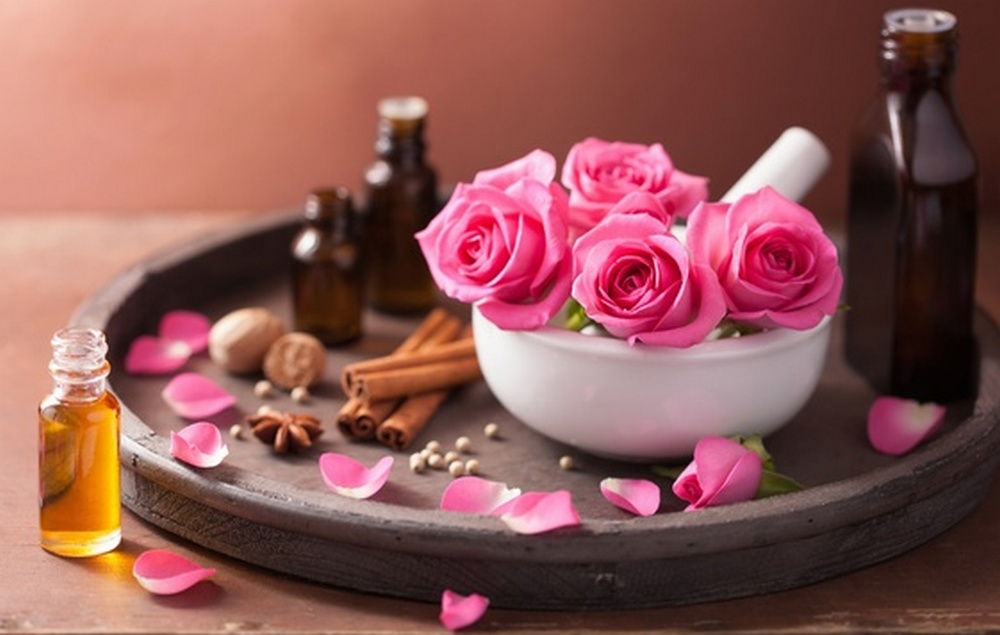 Homemade Face Potion ~ mix three drops of Green Tea Essential Oil, with two drops each of any two of the following essential oils – carrot, frankincense, sandalwood, myrrh, lavender, jasmine, rose or palmarosa. Add the essential oils to 100mls of a carrier oil such as rosehip, chia, macadamia or argan, and use as a night time moisturiser.
For an acne treatment ~ studies have shown that one of the most potent of green tea's catechins – EGCG, Epigallocatechin Gallate(4) – reduces inflammation of the skin, and is extremely effective for treating acne.
A simple acne potion to make up is, just add 10 drops of Green Tea Essential Oil to 25mls of jojoba or rosehip oil, and apply directly to acne spots at bedtime.
For your hair ~ another wonderful benefit of EGCG is that it actively promotes hair growth, strong roots and a healthy scalp.
An excellent DIY hair tonic is to mix 10 drops of green tea essential oil with a quarter of a cup of coconut or olive oil, and apply to your scalp two hours before you wash your hair. (This amount should be enough for four treatments. Store in the fridge in an airtight container, and bring it to room temperature before using.)
For relaxed muscles ~ add five drops of Green Tea Essential Oil to a warm bath with a cup of Epsom salts, and bliss out for at least half an hour. A cup of green tea at the same time will create extra magick(5).
For a gentle ambience ~ add three drops of Green Tea Essential Oil, along with 2 drops of sandalwood, and one drop of lavender to your oil burner/diffuser, to create a gentle, serene atmosphere. Not only is this a harmonising scent, but it is especially beneficial for folk with any kind bronchial or respiratory problems.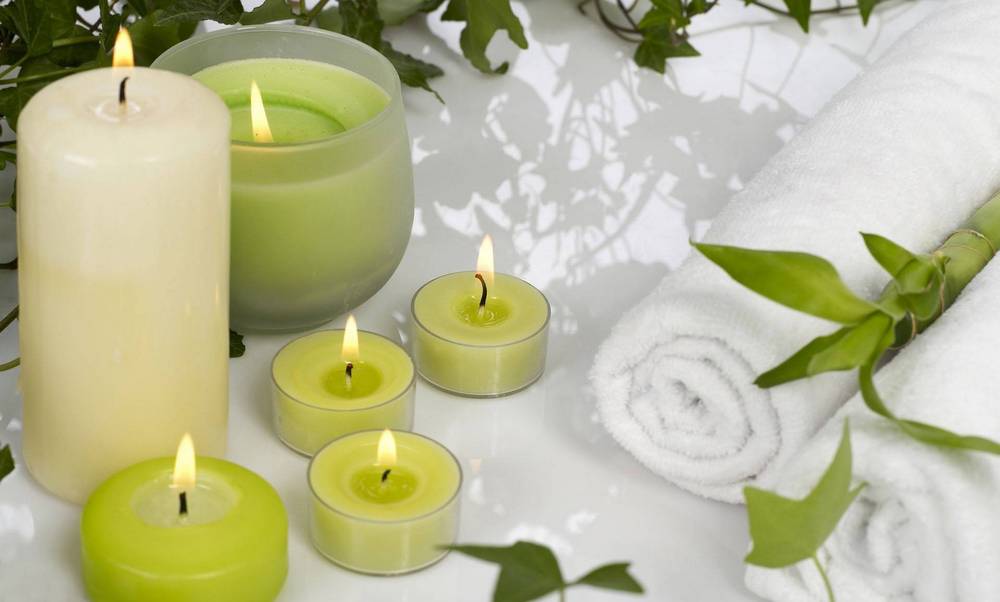 The benefits of playing alchemy with green tea at home are many. It is fun, organic, cruelty free, kind to self, kind to Mother Earth, affordable, and it's totally customised to your personal wants and needs.
Enjoy your lotions and potions, be kind to all beings, and may your magick serve you well. ~ GreenWitch Tea
Please note: (i) The above is offered as information not instruction. We recommend always trying any kind of new skin or hair care product on a small patch of skin on your arm (the inside of the elbow is good) to make sure it agrees with you, before putting it on your face or scalp. (ii) If you are pregnant, nursing, or on blood thinning medication, always consult your doctor before trying any new essential oils.
(1) Green tea skin care (2) Green tea for the skin (3) Botanicals for your skin (4) Green tea skin benefits (5) Green tea