Tea Blossoms are deservedly popular, they are lovely to look at and make a striking statement at the finest tea party. But we at GreenWitch Tea wanted to add to that; we wanted Tea Blossoms that weren't just lovely to look at, but were also loaded with health benefits, contained no chemicals nasties or added flavours and that tasted as wonderful as their vision suggested they might.
To this end, we had our Tea Blossoms created for us, and we think we achieved what we set out to do.
Our Tea Blossoms are a Zen delight ~ gently blooming and visually spectacular, with a wafting floral aroma and an ever-deepening colour change.
The base of our blossom is delicate white tea leaves entwined with flavoursome green tea leaves (both fair trade and organic). And the blossoms we've added are biodynamically grown, pink chrysanthemums.
The ingredients are hand woven together and then 'baked' a number of times to produce a small, ball shaped 'bundle'.
We made our Tea Blossoms with white and green tea leaves (instead of black and green tea leaves) as white tea is healthier, softer, sweeter, and we believe, coupled with the green leaves, provides the perfect backdrop for the strong healing properties of chrysanthemums.
A little on Chrysanthemums
In Traditional Chinese Medicine, chrysanthemums are aligned with the energy channels of the lungs, liver, spleen, and kidneys. They are therefore used in the treatment of chest pain, respiratory problems, high blood pressure, headaches, dizziness, liver detoxification, and diabetes (as they help to increase sensitivity to insulin). And because chrysanthemums are 'cooling', they are also used to lower high body temperature caused from fever and to give relief to dry, red or itchy eyes.
Natural Medicine also uses chrysanthemums for healing respiratory conditions, calming the liver and releasing toxins from the body. They are valued for their rich content of beta carotene, vitamin B's (especially choline, niacin and riboflavin), vitamin C, and minerals including calcium, iron, and magnesium.
Western Medicine is now catching up and uses chrysanthemums similarly ~ to reduce fever, and to treat high blood pressure and its associated symptoms such as dizziness, insomnia and headaches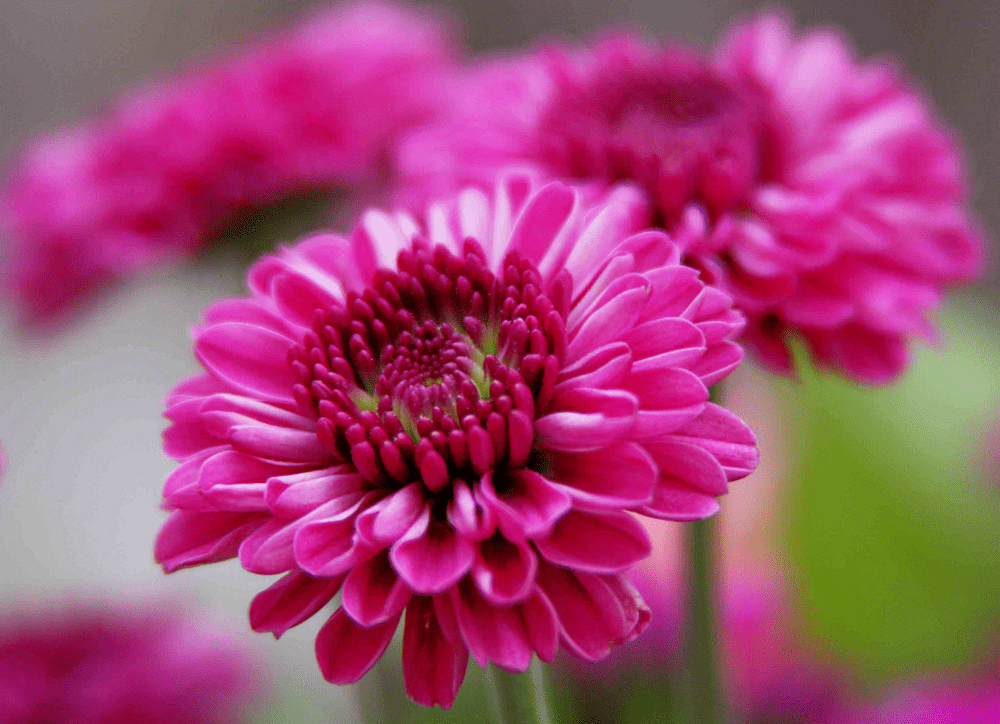 The GreenWitch Tea Team, are happy and proud of our Tea Blossoms. The three ingredients (white tea, green tea, chrysanthemums) are organic, biodynamic, fair trade, grown sustainably, deep and rich in flavour, and chock full of health benefits.
We feel our Tea Blossoms are worthy of the ancient Chinese philosophy that Tea Blossoms symbolised love, happiness and prosperity ~ we wish you all three.
May your tea drinking provide you with magickal moments, and may you live long and prosper (thank you Mr Spock). ~ GreenWitch Tea
Cautions: if you're allergic to daisies or ragweed, you might also be allergic to chrysanthemum, and there are some medications that chrysanthemums can interfere with, so do check with your doctor/health practitioner if you have the above allergies, are on medication, or are pregnant or nursing.
(1) Chrysanthemums (2) Chrysanthemums in Chinese Medicine (3) Benefits of chrysanthemum as a tea (4) Mr Spock (5) GreenWitch Tea Morning Blossoms