Creating an Altar all of your very own, gives you a sacred space to offer gratitude, meditate, connect with spirit, reflect, perform rituals, or practice alchemy and magick.
Of course, finding peace and harmony within yourself so that you can do these things no matter where you are, is the Super Power to aim for, but in the meantime, Creating an Altar will give you a go~to spot to enjoy quietude and attune your spirit whenever the notion comes upon you.
Creating an Altar…
Choose your space ~ somewhere you can have solitude and privacy when you wish it; enough sunshine, darkness and airflow; and that feels harmonious with the inside and outside world. It can be a table, window sill, bookshelf, balcony, a spot in the garden, even a portable box if you lack space.
Set your intention ~ what is it you want from your altar? Will it be a place to renew your energy, find peace, honour spirits, perform rituals or ceremonies, be completely at one with your moment?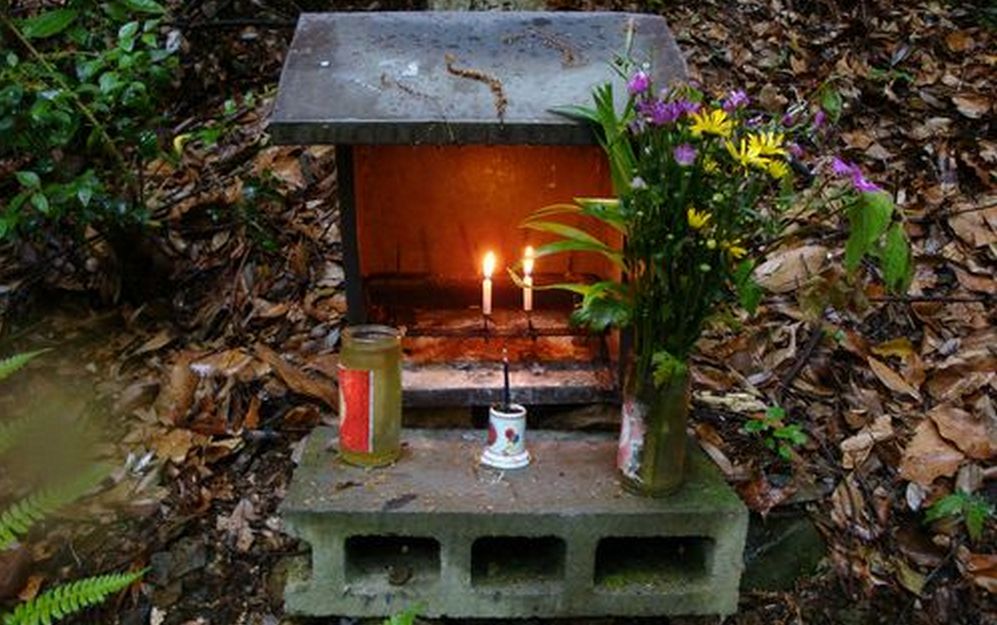 Then begin your creation ~ place your table, shelf, packing crate with beautifully draped fabric, rock, or scarf-on-the-floor in the position you want it.
If you don't have the room ~ to leave your altar set up, find a magickal box to put your treasures in, and then each time you wish, simply spread a cloth, and with love and intention place your treasures as you want them.
Items that may blend with your altar's intention are…
For scent ~ incense, essential oils, pure resin

(1)

.

For sound

~ chimes, bells, music, a singing bowl

(2)

.
For colour ~ you may want to choose a single colour theme, such as pink for love, green for healing, purple for vision, or black for higher learning; or an eclectic colour theme for fun and for wherever your mood may take you.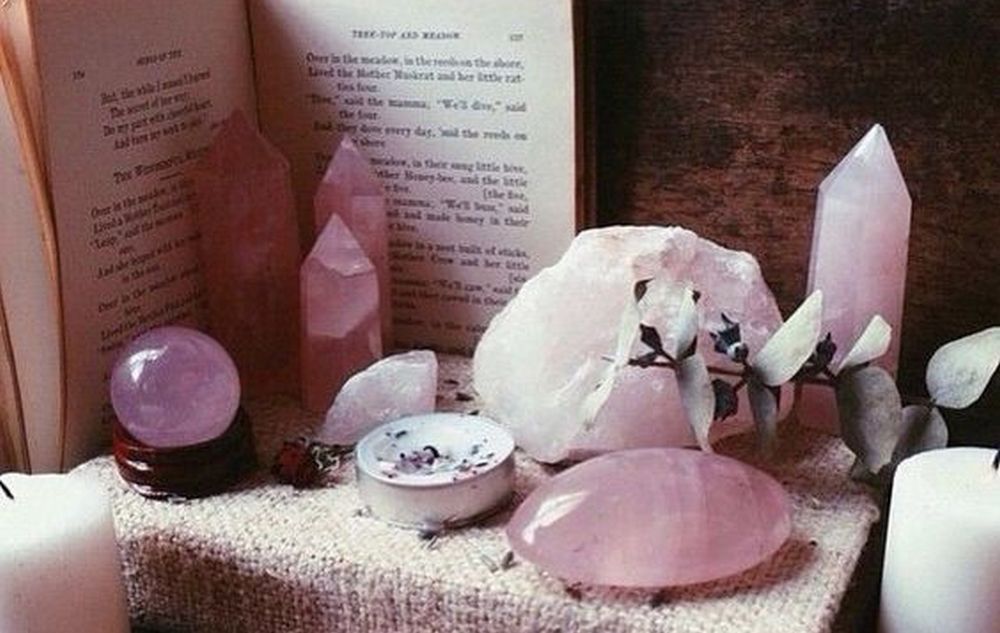 Connect to the elements ~ air, fire, water, earth and ether; with feathers, candles, shells, flowers, stones, plants, herbs, leaves and crystals.

Add any special objects

~ photos, statues, talismans, totems.

Once your altar is set up

 ~ smudge your space to cleanse, re-energise and protect it

(3)

. I think smudging every time you use your altar is a lovely way to set your intention afresh, banish anything negative, and create protective energy.
You can add your own special words ~ to your smudging if you wish, to add further power to your intention.
Now enjoy ~ there are no rules. Creating an Altar was purely for you ~ to follow your heart and connect with your quintessence ~ your fifth element, spirit, the etheric life force that binds all beings and all things together.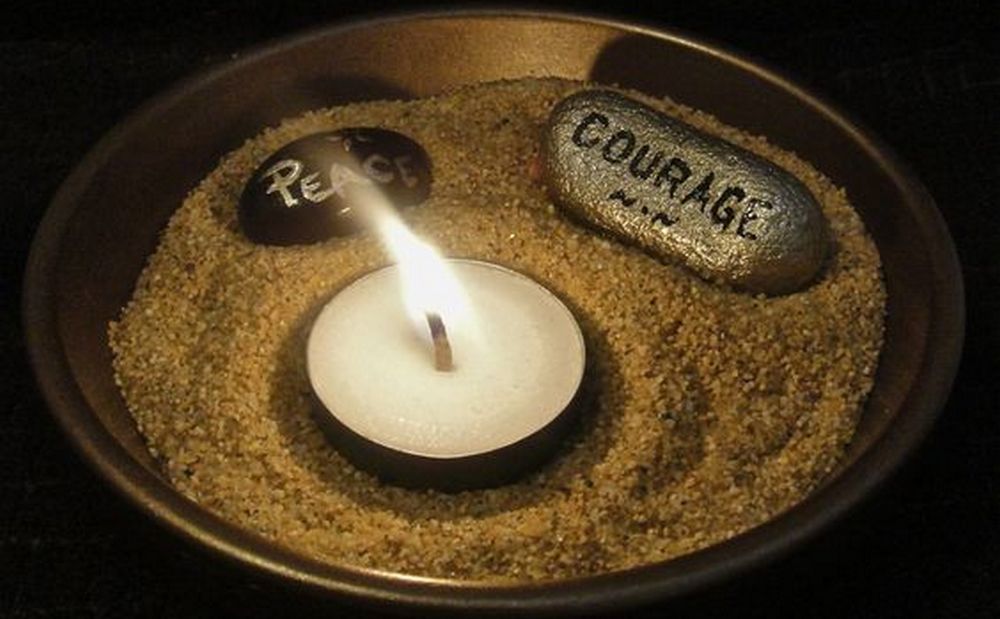 May your magick serve you well. ~ GreenWitch Tea
Here in this body are the sacred rivers: here are the sun and moon as well as all the pilgrimage places… I have not encountered another temple as blissful as my own body. ~ Saraha(4)
Time is not at all what it seems it does not flow in only one direction, and the future exists simultaneously with the past. ~ Albert Einstein
 (1) Burning resin (2) Singing bowls (3) Smudging (4) Saraha (5) GreenWitch Tea