These Blueberry and Banana Muffins are my own recipe. I use totally organic, vegan ingredients, and they are gluten free. Don't be misled into thinking that means they won't be yummy. They are as delicious as they are nutritious. And coupled with the perfect Green Tea (I have suggested a tea below) they are a little moment of bliss.
I cook nearly all my sweets with buckwheat flour. Contrary to its name, buckwheat is not related to wheat. It is actually not even a grain, it's a seed; a fruit seed specifically (part of the rhubarb family). It is also gluten free and nutrient-dense; a veritable super-food, jam packed full of flavonoids, minerals and protein (1 & 2).
I find the bananas, vanilla essence and cinnamon all have a natural sweetness so I only use a quarter of a cup of coconut sugar. If you like your muffins sweeter, increase the coconut sugar to half a cup, or even a little more.
Ingredients
2 cups buckwheat flour
2 teaspoons bicarbonate soda
½ teaspoon sea salt
½ teaspoon cinnamon
5 or 6 large, ripe bananas (by ripe, I mean with black spots on them)
1 cup of fresh or frozen blueberries
¼ cup of coconut sugar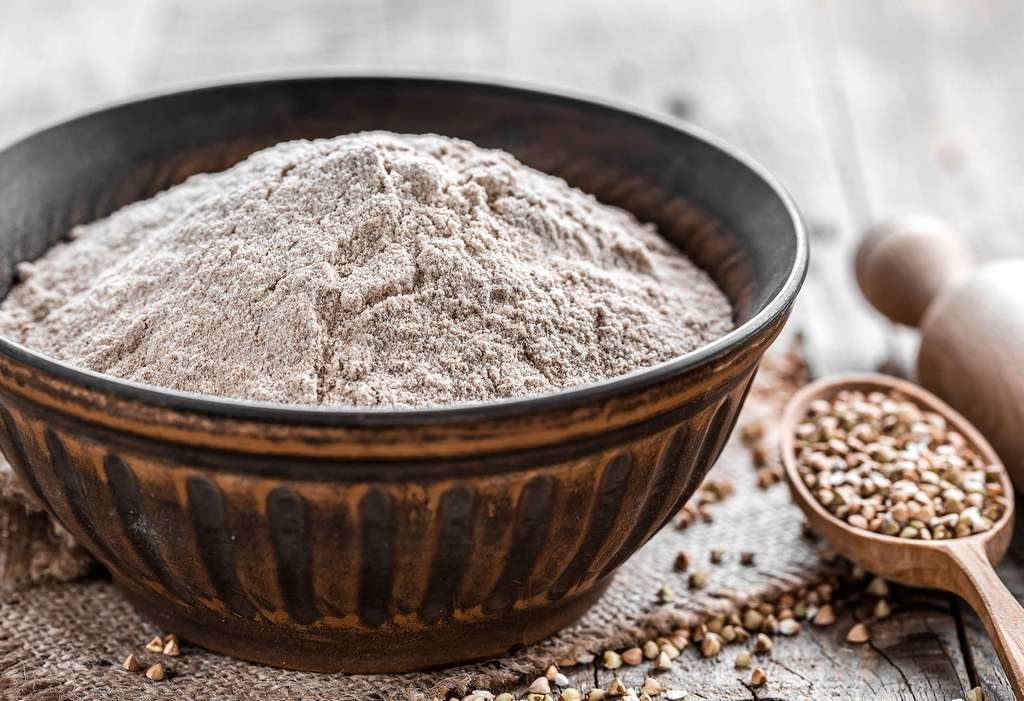 ¼ cup of coconut oil (if the oil is solid, melt by standing the cup in a bowl of hot water)
½ cup of almond, rice or oat milk (I prefer almond)
½ teaspoon of pure vanilla essence
Directions
Preheat oven to 180C (350F).
Stir the coconut sugar into the almond milk, and set to the side.
Line a muffin tray with organic paper liners.
In a large bowl, mix together the flour, bi carb soda, salt and cinnamon.
Peel the bananas, mash them well with a fork, and then add them to the dry flour mix.
Add the almond milk and sugar to the bowl, along with the coconut oil and vanilla essence, and slowly mix all the ingredients until well combined.
Gently mix in the blueberries ('gently' because you want the blueberries to stay intact).
Fill each muffin container to just below the rim of the liner.
Bake for 12 minutes. Test at this point to see if the muffins are cooked (if you insert a toothpick into the centre of the muffin and it comes out clean, they're cooked). If not quite ready, give them another two to three minutes.
Optional topping for Blueberry and Banana Muffins (in this photo)
Dark, vegan chocolate shavings (scraped with a knife onto the top of the muffin whilst they're still hot) makes a lovely topping.
It is not necessary, but I add it for a little extra nutrition (3), decadence, and visual delight.
Remove the muffins from the muffin tray, cool them on a cake rack, and when cooled, store them in an airtight cake tin at room temperature. (Or if it is particularly hot, I store mine in the fridge.)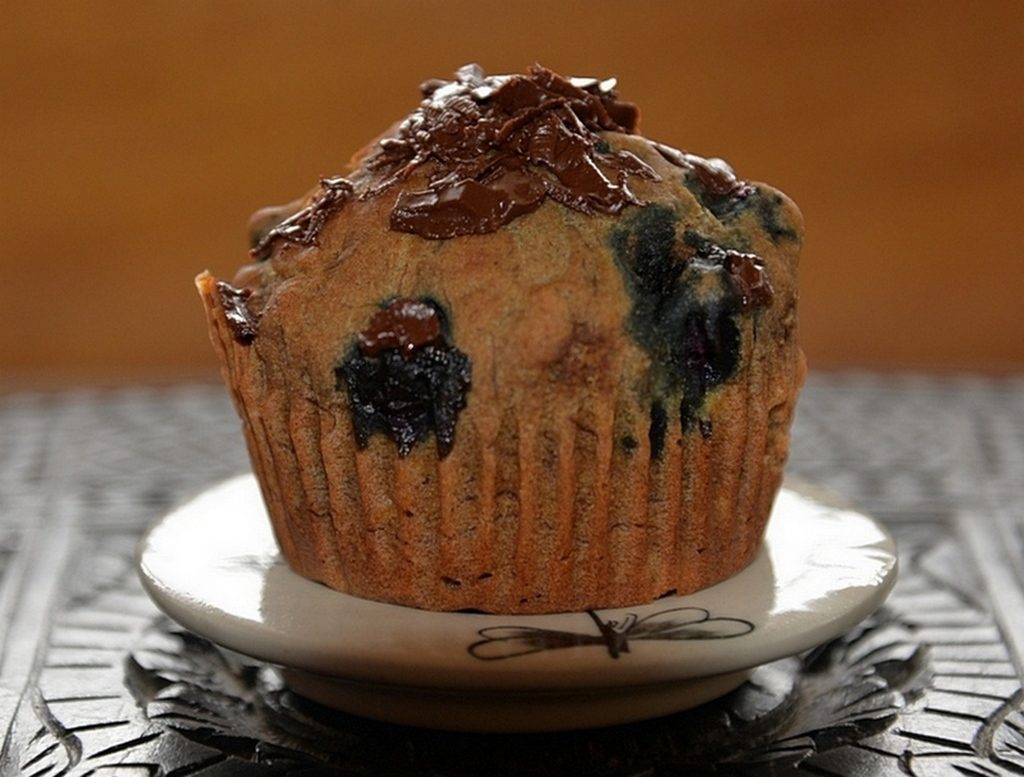 I find a superb tea to accompany these muffins is Dragon Pearl Tea (4), (pictured in the top photo). It has a soft, deep and lingering flavour that compliments these muffins perfectly.
Enjoy your GreenWitch Blueberry and Banana Muffins and Tea… and have a magickal day. ~ GreenWitch Tea
If you don't take care of your body, where are you going to live? ~ Unknown
(1) Nutrition and Buckwheat (2) Health benefits of Buckwheat