Coconut, ginger and turmeric tea for health and wellbeing is a little bit of a misnomer. Not the 'health and wellbeing' part, but the 'tea' part.
All Tea, whether it be Green, Black, Oolong, White or Pu-erh, is made from the leaves of the Camellia sinensis plant.
All other 'teas', are technically not tea. Any herb or herbal concoction made into a hot drink is a tisane.
Coconut, ginger and turmeric 'tea' is neither tea nor tisane, I call it a tea here, simply to suggest you make it similarly.
Coconut oil(1 & 2) is hugely beneficial for people with arthritis or joint pain of any kind. Turmeric(3) and ginger(4 & 5) are both medicinally excellent for lessening inflammation in the body. As a nutritionist and herbalist I love the natural synergy of combining these three and how potent an elixir they become when you do, for health, healing, and overall energy.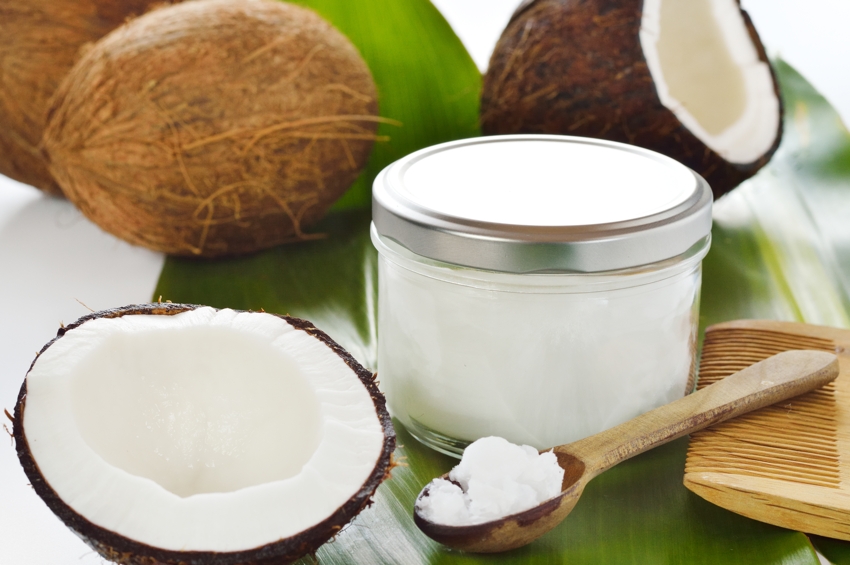 Please note: if you have any particular ailment, as always, seek advice from your doctor.
Coconut, ginger and turmeric tea
Ingredients:
¼ – ½ teaspoon turmeric
½ teaspoon coconut oil (*build up to one dessertspoon over a month, see below)
¼ teaspoon of finely grated fresh ginger or ginger powder (a ginger teabag can be used if the teabags are non-toxic)
Method:
Put all ingredients in a cup and top with boiling water
A natural sweetener (such as stevia) can be added for taste if you like
Stir and drink like a tea
It is best to buy pure, organic, and of course Fairtrade, coconut oil.
*Please note: build the coconut oil up from ½ teaspoon to 1 dessertspoon per cup, and take a full month to do so. Do this by using ½ teaspoon per cup for the first four days. Then 1 teaspoon per cup for the next four days. Every 4 days after that, add another ½ teaspoon until you are on one full dessertspoon.
If you do not do this process slowly, coconut oil can have a nauseous effect. This effect is due to the fact that coconut oil is anti-viral, anti-bacterial, anti-fungal and anti-inflammatory. If you have unhealthy bacteria or parasites in the gut, coconut oil will expel them; which is a good thing, not a bad thing. However, if done too quickly it does make you feel nauseous. So go SLOWLY.
You can have this tea two or three times per day.
Added benefits: coconut oil is highly beneficial as a food, skin moisturiser and hair tonic. It is excellent for weight control as it helps to regulate appetite, metabolism, and the thyroid generally. It is also good for a healthy heart, anti-aging, skin conditions generally, viral infections, as a digestive aid and for building the immune system… as you can see it is just about the panacea to the world's woes. Enjoy! ~ GreenWitch Tea