Cooking with Green Tea is a simple, yet innovative way of adding some extra green tea nutrients to your day. Tea is actually a herb, and can be used in the same manner that you would use any other herb such as basil, lemongrass or ginger.
Cooking with Green Tea adds taste, colour, nourishment and a little bit of your own uniqueness to both sweet and savoury dishes.
There are a number of ways to Cook with Green Tea:
Green Tea can be used in any recipe instead of water…
Cook fragrant and flavoursome rice (or any other grain) in green tea rather than water
Likewise pasta can be cooked in green tea
Poached fruit is extra delicious and aromatic when poached in green tea
Use green tea as a base for any kind of soup, broth or sauce
A superb and easy soup can be made with leftover cooked rice, brewed green tea, a little miso paste, and a few vegetables
(I add finely chopped carrot, kale, seaweed and spring onions)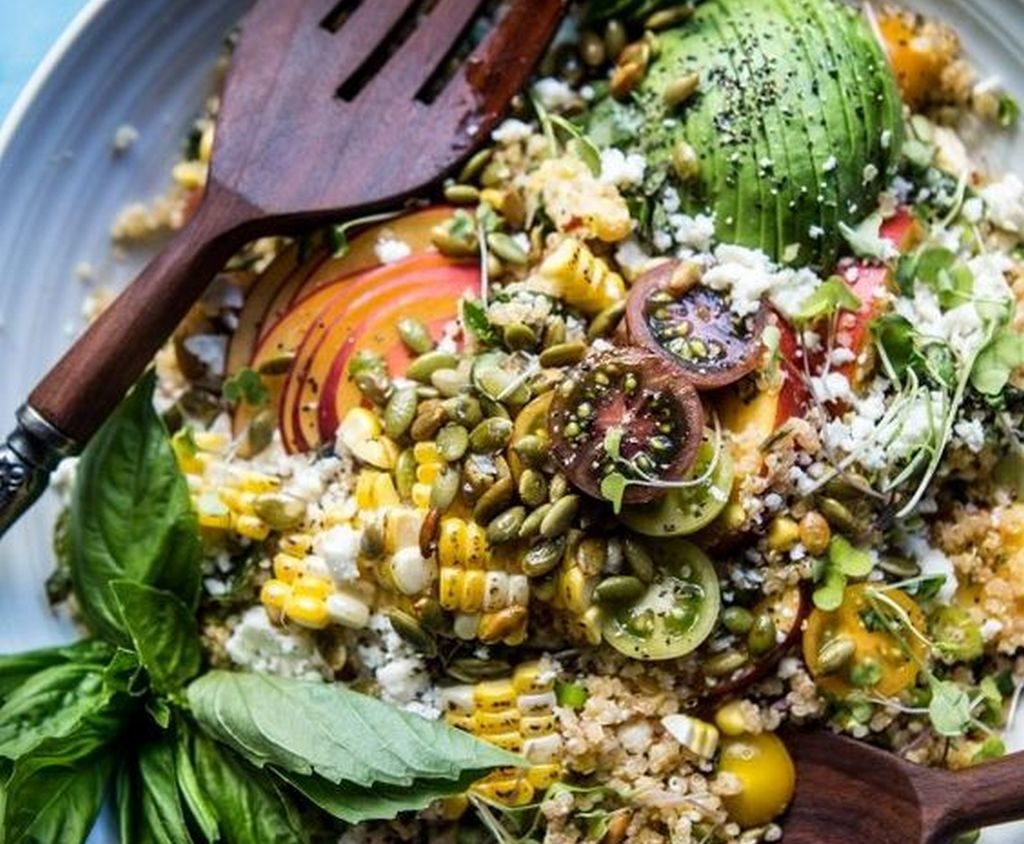 Use tea leaves from the first brew…
Make a first brew of tea

(1)

. Drink your tea, enjoy, and then use the brewed leaves in your savoury meal as you would use any other fresh herb
Mix them into a stir fry
Throw them into a vegetable casserole when you have finished cooking it
Add them to a tossed salad
Sprinkle over steamed vegetables
Matcha (green tea powder) is a super-food addition to many dishes…
Add matcha powder to any cake or cookie mix

(2)

Blend into smoothies
Stir into coconut or almond milk for an on-the-run snack
Add matcha to chia seeds, soak overnight in coconut or almond milk, and add fresh fruit next morning for a nutrient dense, keep-you-going breakfast
And green tea, vegan ice cream is certainly a taste sensation; see below for a delightful recipe

(3)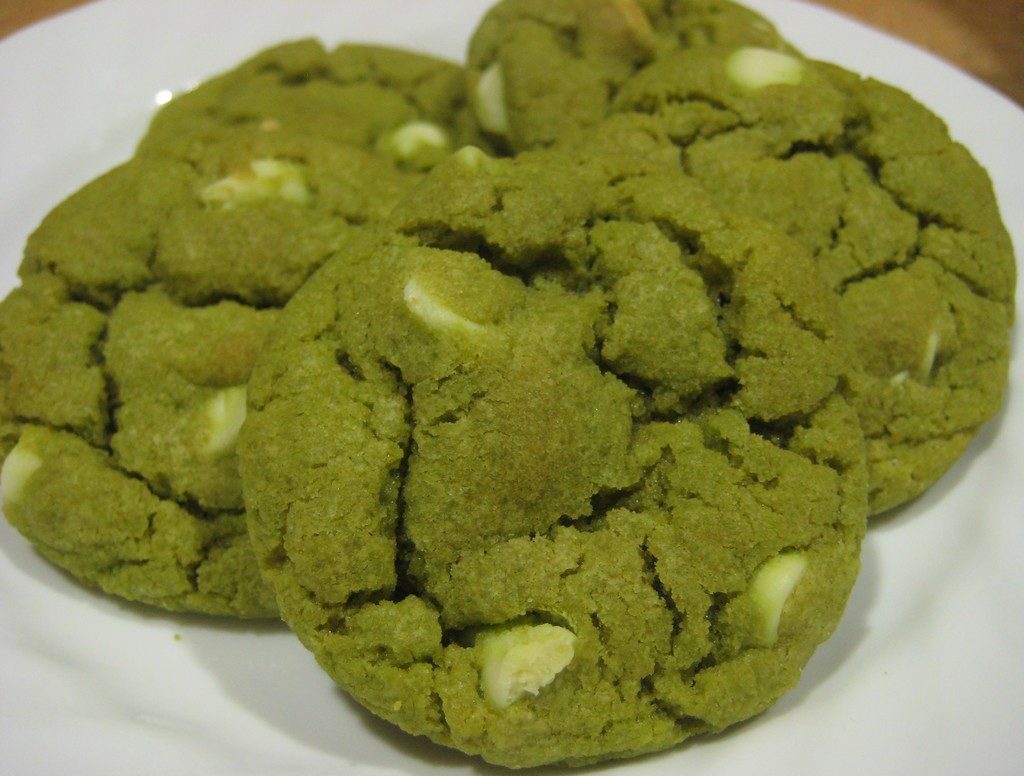 Make your own seasoning with green tea leaves or matcha powder…
Use a mortar and pestle or coffee grinder to grind the tea with sea salt, black pepper and a herbal mix of your choice. I add oregano, thyme, sage, and turmeric, and sprinkle on all savoury dishes, raw or cooked
Cooking is something best done with both love and abandonment. So do experiment with different teas to find your own signature taste combinations. Also experiment with the strength of any brew that you use.
Enjoy Cooking with Green Tea, and until next time, share some kindness and many blessings to you. ~ GreenWitch Tea
I take pleasure in tea, appreciating it with my spirit and therefore cannot explain why. ~ Sen Joo
(1) Green Tea  (2) Green Tea Cookies
(3) Green Tea Vegan Ice Cream