Everybody loves tea ~ it's the perfect pick me up, calm me down, set me straight, keep me focused, kind of drink. No wonder it is the drink of choice on a movie set!
Whether playing heroes, monsters, detectives, funny folk, good guys or bad guys… Everybody Loves Tea!
From my collection of Everybody Loves Tea, black and white photos…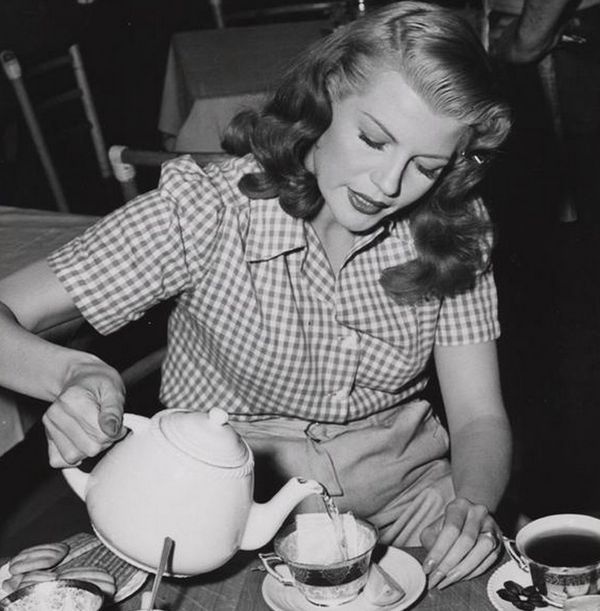 Rita Hayworth ~ actor, dancer(1)
Stan Laurel & Oliver Hardy ~ comedians, actors(2)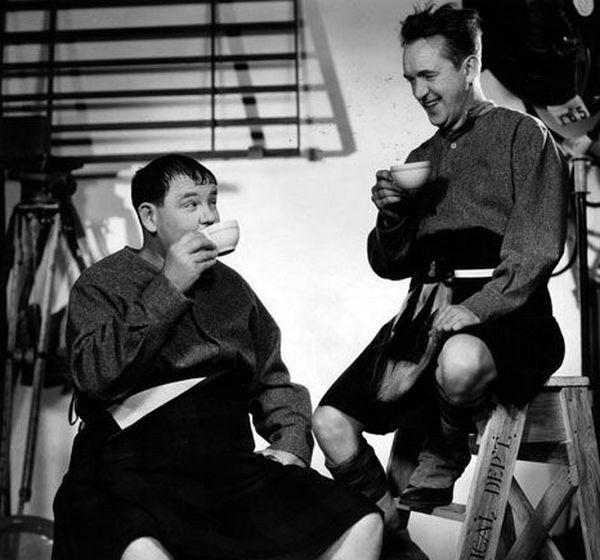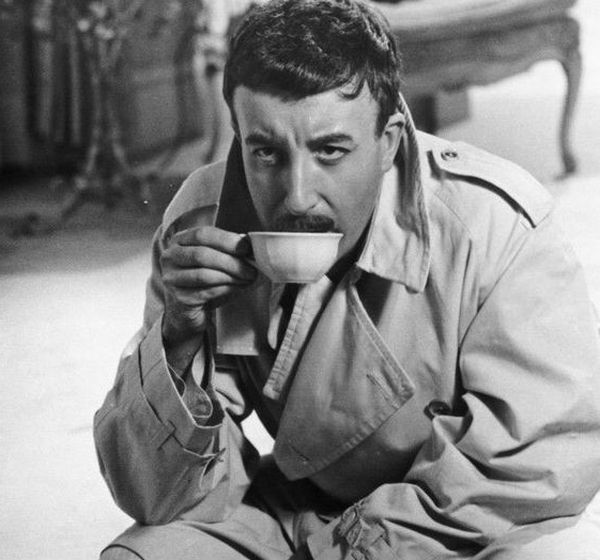 Peter Sellers ~ actor, comedian, singer
Marlene Dietrich ~ actor, singer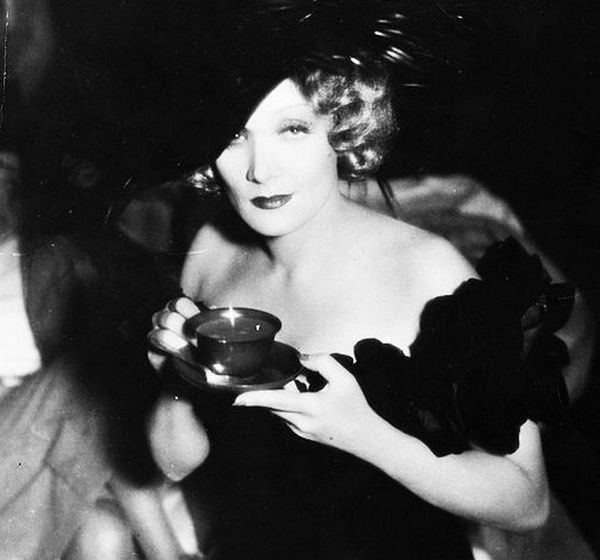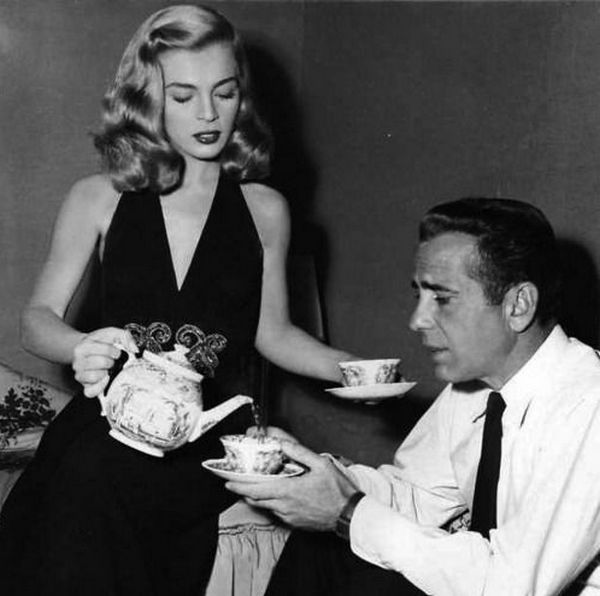 Lizabeth Scott & Humphrey Bogart ~ actors
Boris Karloff ~ actor
Ingrid Bergman ~ actor
Dean Martin ~ actor, comedian, producer(3)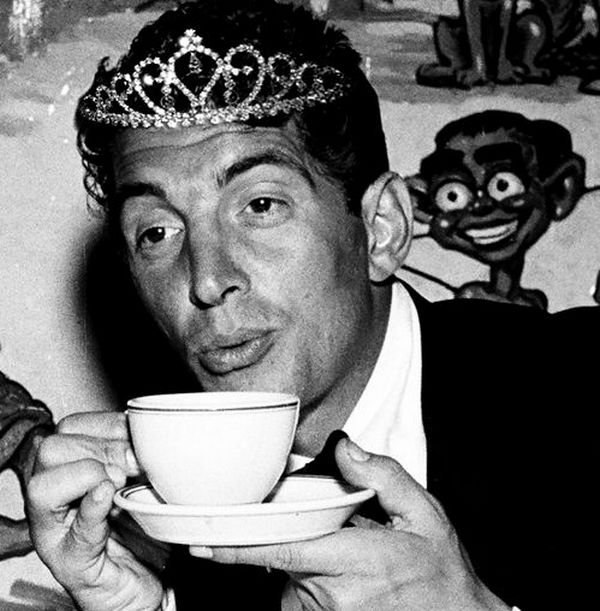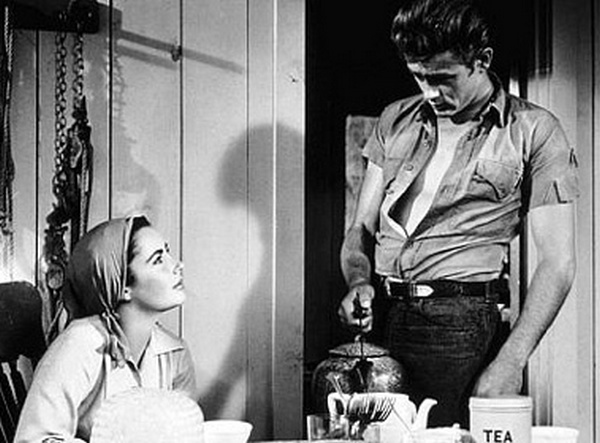 Elizabeth Taylor & James Dean ~ actors
Doris Day ~ actor, singer, animal activist(4)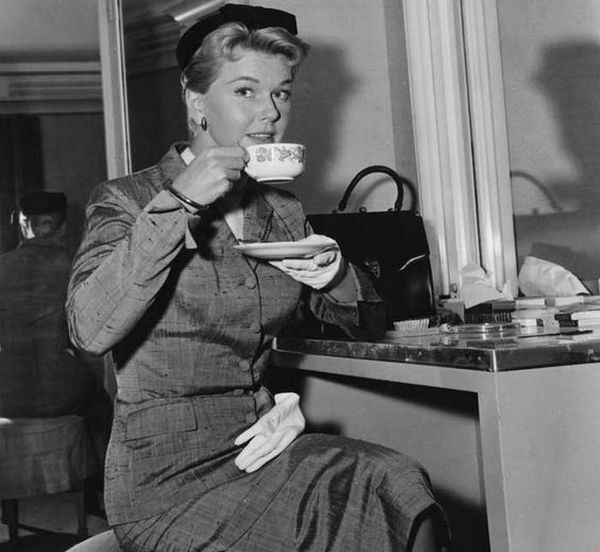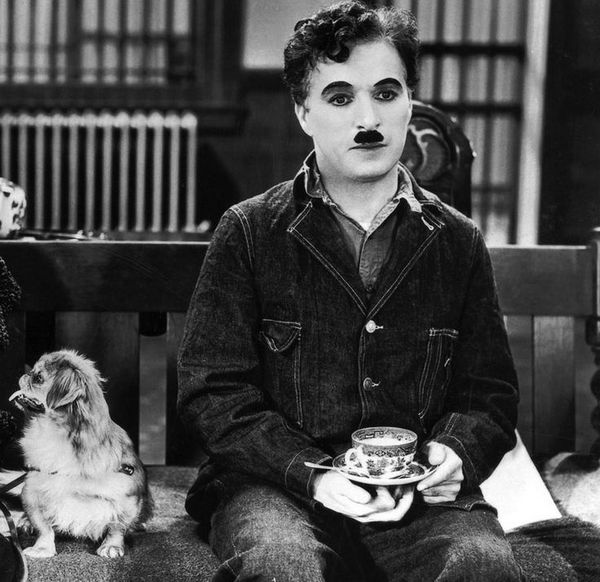 Charlie Chaplin ~ actor, comedian, filmmaker, composer(5)
Ginger Rogers & Cornel Wilde
Ginger ~ actor, dancer, singer
Cornel ~ actor, director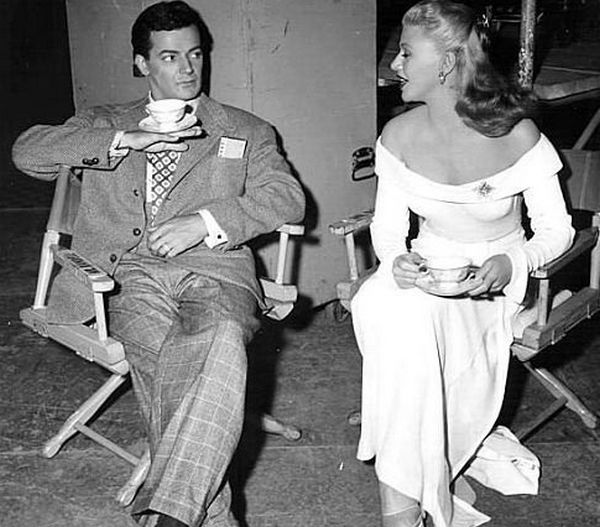 Cover photo ~ Grace Kelly & Danny Kaye. Grace ~ actor, princess; Danny ~ actor, comedian, singer, dancer, musician.
Happy old movie marathons and tea-drinking moments to you…
Wishing you a magickal month of July. ~ GreenWitch Tea(6)
I am not interested in immortality, only in tea flavour. ~ Lu Tung
(1) Rita Hayworth (2) Laurel & Hardy (3) Dean Martin
(4) Doris Day (5) Charlie Chaplin (6) GreenWitch Tea