Fun stuff about tea…
There's just heaps of fun stuff about tea! It really is the perfect playmate no matter what you feel like doing. Tea is merriment, party time, quietude, solitude, poetry, peace, and romance.
On top of all that, it can also serve as currency, read your future (referred to as tasseography, tasseomancy or tassology), create the perfect Zen moment, or be the base for the most fantastical of parties.
Tea is actually as old as the pyramids.
The East has been drinking tea for around 4.500 years, the West for around 400.
China is the world's largest producer of tea, India is the second.
75% of the population of Ireland drink six cups of tea every day.
Tea bags were invented in the early 1900's; by either Thomas Sullivan who used silk bags for his tea samples or by Roberta Lawson and Mary McLaren who were the first to try and patent an idea that was similar. Either way, us purists still think teabags are the most un~fun way of all time to drink tea.
However, the unpurists disagree with us! In less than a decade more than 60% of the tea brewed in America was brewed using tea bags.
Black tea is called red tea in China.
Tea does actually grow in the wild ~ and can grow to up to 16 metres (50 feet) ~ but nearly all of the tea brewed around the world comes from tea estates.
It takes around 4,400 individual tea leaves to make just a single kilogram of tea (2,000 tea leaves to make a pound).
We have Duchess Anne of Bedford, one of Queen Victoria's ladies-in-waiting (1840's), to thank for 'afternoon tea'. As dinner is served late in England, Duchess Anne requested tea and finger foods for herself and the other ladies in the late afternoon, and Queen Victoria soon followed suit. The West has been embracing afternoon tea ever since.
Sir Thomas Lipton opened his first tea and grocery store in Glasgow, Scotland in 1876.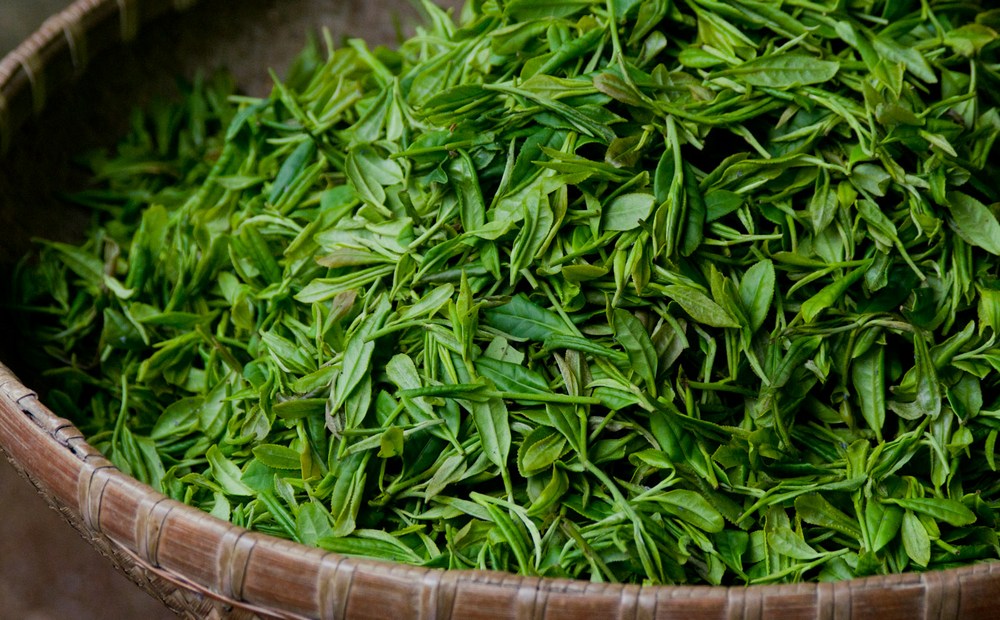 Actors usually drink watered-down tea on set when their character is suppose to be drinking whisky
There are six main tea types – white, yellow, green, oolong black (or red), and pu-erh – but they all come from one plant, Camelia sinensis.
There is much Fun Stuff about Tea to learn, I share but a snippet. And of course what is important about tea, is to take joy in your tea drinking moment, be equally happy in solitude or company, and share kindness and tea whenever the opportunity presents… May your magick serve you well. ~ GreenWitch Tea
Drinking a daily cup of tea will surely starve the apothecary. ~Chinese Proverb
(1) The invention of the tea bag (2) Duchess Anne of Bedford (3) Sir Thomas Lipton (4) Tea Superstitions