Green Tea's ritual practices, calming effect and health benefits are the stuff of both legend and scientific studies. Green Tea as Skin Care is now joining that list. Chinese medicine has been using Green Tea for Skin Care (both internally and topically) for centuries, and it is now fast becoming the latest favourite ingredient(1) of cosmetic companies around the world.
Green tea is a natural astringent that makes it healing, it is rich in antioxidants (the good guys) which help protect the skin from free radicals (the bad guys), and it contains polyphenols that help slow down the skin's signs of aging.  It also has a number of other brilliant components like amino acids, saponins (anti-fungal, anti-inflammatory, anti-allergy), vitamins and minerals. So it's hardly surprising that Green Tea is becoming so popular in mainstream skin(2) and hair treatments.
If you want to play alchemist, many Green Tea Skin Care treatments can be made up at home for a fraction of the cost, it's fun, you get to drink the green tea as you go
(3)

, and you're able to ensure there are no chemical nasties in your homemade range.
Facial toner ~ brew a cup of green tea. I suggest organic and loose leaf so there are no chemicals in either the tea or the tea bag. Cool to room temperature, put it in a clean, airtight, glass container and splash half of it on your face after cleansing. Use the other half the next day, and make up a new toner every second day.
Facial spritzer ~ brew a cup of green tea. Cool to room temperature. Put the cooled tea into a spray bottle and keep it in the fridge for whenever you want an instant pick me up. I add two drops each of rose and neroli essential oil to mine. They smell sublime, and are beautiful oils for the skin. I always have a second spritzer bottle on the go, the same as above except with lavender, chamomile and vetiver essential oils (two drops of each) that I spray on my face an hour before bed. Not only are these oils sleep inducing, they are healing on your skin for the duration of your sleep time.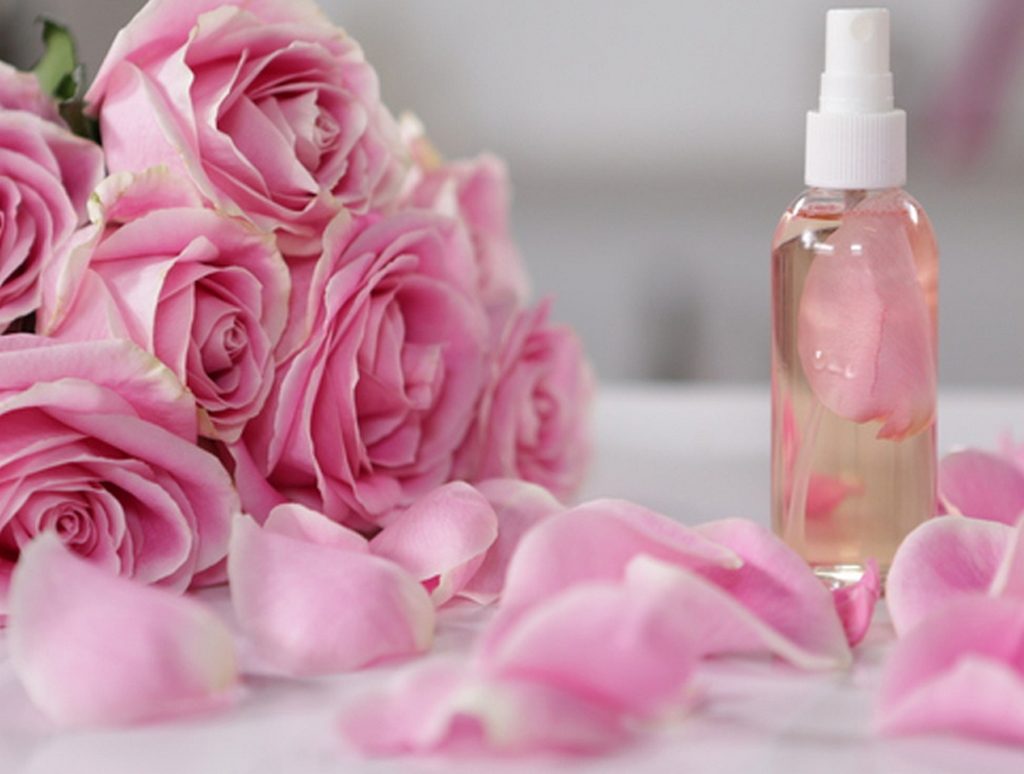 Eye compress ~ if your eyes are tired or puffy, brew a cup of green tea. Cool to room temperature. Soak a soft cloth or cotton wool balls in the tea, wring out the excess, and place the cloth over your eyes for 10 minutes. Voila, instant pick me up and sparkling eyes.
Hair tonic ~ green tea can be use as a hair rinse to soften hair, give a beautiful shine, help prevent hair loss and stimulate hair growth

(4)

. Brew up a cup, or two, of green tea. Allow to cool, and simply apply it as a rinse after you shampoo (and conditioner). I personally make the green tea rinse my final rinse, but if you want to rinse again with water, leave the tea rinse in for 15 minutes before you wash it out so that you can get the proper benefits.
Foot bath ~ to relieve aching feet, relax after a hard day, or for foot odour or abrasions, a green tea foot bath is superb. Brew a strong pot of tea. Cool to room temperature. Pour into your foot bath, and top up with water (of your preferred temperature). I add handful of Epsom salts to mine for extra relaxation, and essential oils to suit my mood

(5)

. Lemon and peppermint are uplifting. Lavender and sweet orange are relaxing. And eucalyptus and tea tree oil are anti-bacterial.
Please note: the above is offered as information not instruction. We recommend trying any kind of new skin care on a small patch of skin on your arm (the inside of the elbow is particularly good) to make sure it agrees with your skin, before putting it on your face.
All things are connected. We cannot separate our physical health from what we put into and onto our bodies, our joy towards life, and our connection to Mother Earth. Listen to your body and have fun playing.
Wishing you abundant good health ~ GreenWitch Tea.
Keeping your body healthy is an expression of gratitude to the whole cosmos – the trees, the clouds, everything.
~Thich Nhat Hanh
(1) Green tea and skin study (2) Green tea for skin study
(3) Green  Tea (4) Green tea and hair growth
(5) Essential oils for foot bath