Tea warms us; refreshes us; brightens, lifts, calms and relaxes us; helps us to contemplate the universe or centre ourselves; and is the perfect way to start off a conversation of lightness, depth, or on how to solve the world's woes. Given all of that, it is only fitting that when drinking tea, a certain Tea Etiquette is adhered to.
Tea Etiquette is somewhat different around the world. This blog is Tea Etiquette for Afternoon Tea, occidental style. I will cover oriental Tea Etiquette in another blog.
Time

~ afternoon tea is traditionally at 4pm, but anywhere between 2~5pm is acceptable.
Invitations ~ are a lovely idea for a tea party. They allow the host to state a dress code, a theme, and also to make suggestions, e.g. bring a hat if the tea is to be served in the garden, or that each guest should bring their own favourite tea cup as that will be part of the theme.
Dress ~ if not stated on the invitation, dress for your mood, but do know, there is no such thing as overdressing for an afternoon tea party.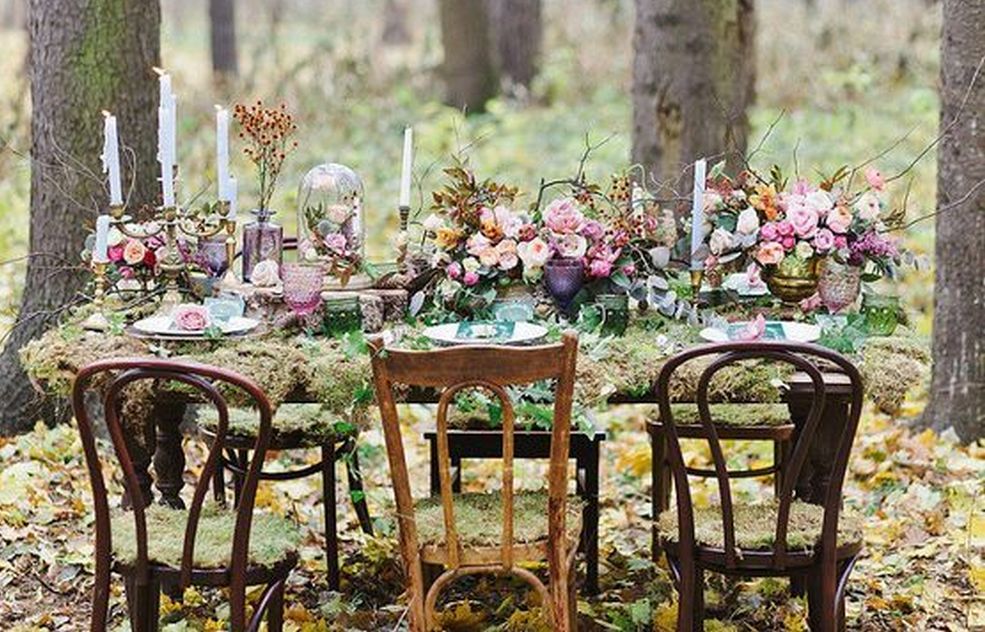 Table setting ~ a gorgeous table cloth or overlay of cloths will set the scene. As will either a matching themed tea cup setting, or a totally eclectic mix (mismatching has its own charm). Delightful serving bowls and plates are a wonderful addition. So are flowers and all other decoration that takes your fancy ~ leaves, pine cones, feathers, stones, shells or candles are all perfect.

Serving tea

~ the host pours the tea if using one large pot, or a fun idea is to give each guest their own small teapot placed next to their cup.

Brewing time

~ for the tea is a matter of personal preference, but is usually two to five minutes depending on the type of tea you are serving.

Stirring your tea

~ is an art form in itself. Place your spoon at a 6 o'clock position in your cup and move back and forward gently between 12 and 6 o'clock a few times. Do not stir in circles. Do not clink the side of your cup. And definitely do not leave your spoon in your cup as you drink.
Adding milk ~ in days of olde, it was etiquette to add milk to the cup first, but that was because hot tea use to crack the delicate glazing on tea cups. As this is no longer the case, it is equally acceptable to add milk before or after your tea has been poured.
Eating food

~ the correct order of eating at afternoon tea is usually savouries first, scones next, and sweets last.

Dunking

~ biscuits, or anything else at all, in your tea is considered the height of bad manners.
Holding your cup ~ do not lift your pinkie as you drink, this is one of tea's greatest faux pas.
As with all things in life, quirkiness, personal style and fun are paramount for your Tea Party. So whatever personal Tea Etiquette you adopt, may it make for a superb tea drinking, warm conversation and long friendships.